MoboRobo review – one of the best to mange your smartphone on your desktop
If you have the same issue what is usually faced by several working class people, managing the phone and PC altogether. Yes! Whenever you are busy in working with your important tasks and at the same time you cannot give up your phone because of personal or professional communication issues. You just get irritated because handling both things at once is something creepy. What if you can find a phone manager on your PC? It would rather be a tremendous thing all along to have something that assists you in working. MoboRobo presents an assistant for you without any messy setup and deals. All what you are required to do is to install the software to your personal computer and that's it.
What is MoboRobo?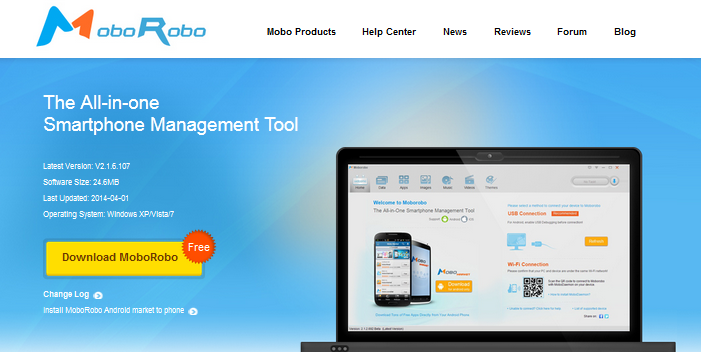 MoboRobo is a soft ware which works as an android smart phone manager at your PC. It allows you to handle the entire tasks of your phone through your computer. Once you install the MoboRobo to your computer, you can easily have the entire assistance to the functions and utilities of your smart phone. It helps you to make calls, send texts and install and manage the apps from your phone. It has many tremendous features which you can use and enjoy your smart phone from your PC. It is an incredible feeling to experience all tasks at once without any problem. It also assists you help you to install and search several apps correctly to your phone. Most of the times people get confused about the way they should install the apps on their phones. This problem is severely faced by the newbie users. But MoboRobo provides you the complete package of intelligent assistant which has already been instructed about the ways which can provide you all in one support without any mess.
Main Characteristics and Functionalities of MoboRobo
It perhaps is the best tool available for smart phone owners. It is the only software that does not spam you in anyway. The users of the MoboRobo are highly satisfied of the functionalities and task handling feature. It assures the complete secrecy but you need to take great care if you install and connect it with your phone on a shared computer. However it is highly recommended that do not connect your mobile phone at public computers to stay out of any secrecy leakage hazard.
Contact Transferring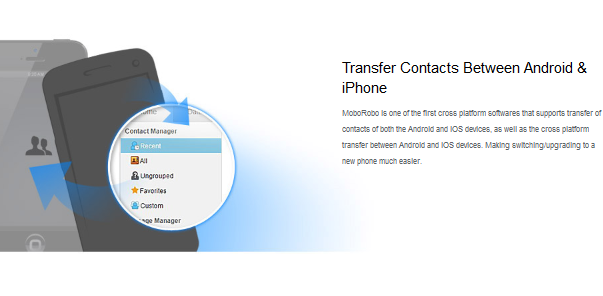 It is the very first software of its nature which provides full support in transfer of contacts between iPhone and the android phone. It offers the user a full guidance and assistance in order to exchange to telephone directory contacts to one another. However any other software will only handle any one of the operating systems. Either they support iPhone (or iOS devices such as tablets and iPads) or the android phones. But it allows you to connect the different devices without any fuss anymore. The task was never this much easier as it has been made by MoboRobo.
Stay Updated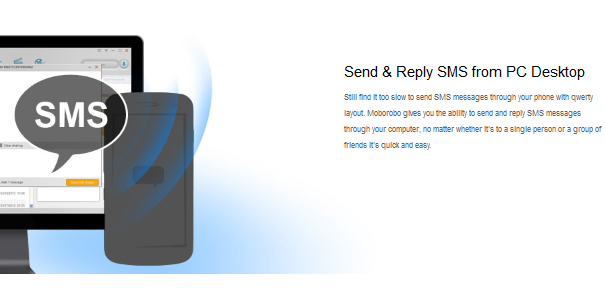 Are you really tired to search the newest apps, games and ringtones to rock among your friends? And you are just confused that from where they get latest stuff to your phone? All the questions have been now answered by the MoboRobo. It has been designed to keep you rocking and tension free with updated mobile stuff. It has a built in downloading resource center that provides you an instant and automatic access to all new mobile games, wallpapers, ringtones and apps. The most incredible thing you experience from the MoboRobo use is: it offers all this as cheaper as FREE. Yes! Using MoboRobo, you are not required to pay even a penny in head of apps fee or ringtone price. Everything has gone free with the incredible and intelligent MoboRobo.
Data Security and Backup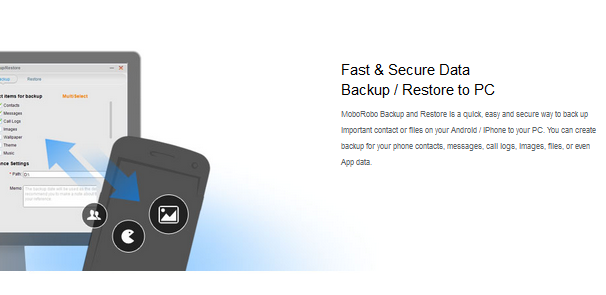 Before the MoboRobo, it was a perilous thing to keep your data anywhere. Even you cannot trust your phone as it can deceive you anywhere. But MoboRobo provides an instant backup and data storage function that helps you gathering and saving your important and crucial data in hand. Your important and valuable data will not be lost in any situation. Once you saved your data, it will stay in act as you did it.
You can manage your calls and text messages through your PC. It is a handy and classy feature when you are at work and you are not allowed to directly use your mobile phone. You can tackle emergencies through this great feature.
Multimedia Access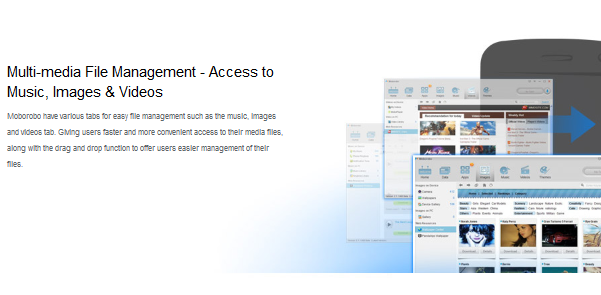 Through the wise MoboRobo, you can have access to multiple multimedia file at once. You can manage your personal pictures, videos and other stuff just by clicking on your PC. It is just marvelous to have MoboRobo with you on your PC. It is great deal to experience it and stick with rather than to interact with messy situations with other creepy software.
If you interested to try this software or know more about the company, you can use the links below: