Make Your Website Professional with Easytemplates.com
Templates are significant for every upcoming or existing designer. Right Designing makes an attractive for your business growth. It is much important for different range of templates that should be customized. Easytemples.com is an Australian based company that has been working around 10 years and known as best Flash Template in the internet. This is an honor for selling Flash templates to businesses, web designers, photographers and others.

Why you should prefer Easytemplates.com? They have commonly covers all type of flash templates that exist in the market. These templates are specialty on easy to edit. You don't need any other tools besides Notepad (which comes standard on every computer) to modify the content of your Flash template. That's right, you don't have to buy any HTML editor such as Dreamweaver or Frontpage, nor Macromedia Flash. All you need is just a Flash Template from Easy template.
Flash Photography Templates is one cool feature that ideal for artists, photographers, web designers, manufacturers any anyone wanting a professional Flash photo gallery for their photo's. Simply edit your textual content in the external "text.html" file using Notepad or any HTML editor, and change your photos with our easy-to-use Photo Admin tool.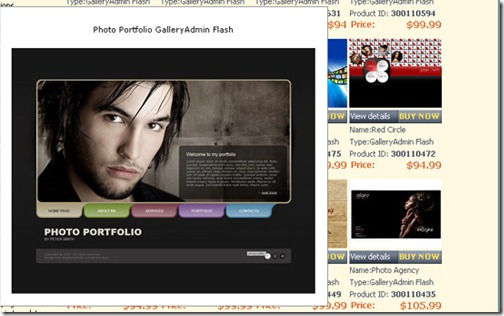 Why This Site is differ from Other's ?
Make changes easily without using Adobe Flash.
Easy for everyone, even for non-web designers.
Insert your own text and upload your photos.
Get your website up and running in about 4 hours.
Impress all with your stunning, professional site!
Templates include fully functional contact form.
Templates come with all source files, FLA and PSD files.
You need alot of advanced programming skills or designing the interface. You need alot of time and money for spending. I recommended you this site , you can easily get all types of templates , HTML / CSS Templates, Easy-to-edit Web Templates, Joomla CMS Templates, Business Templates, Video Web Templates, Flash Music Templates and E-Commerce.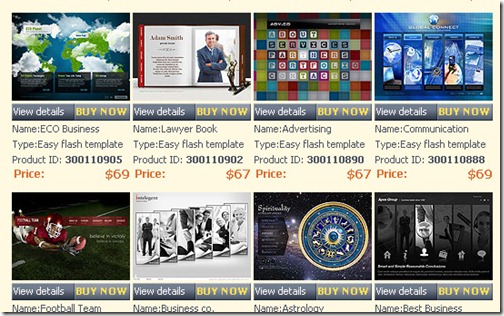 All types of professional designed and well organized such templates. They followed all respective coding rules for search engines, other parameters that match your business standards and needs.
You need different customized feature that administration your template in friendly. They also offered free templates, you can enjoy and use for your personal use as well. Other templates , which you can choose OS Commerce templates, PowerPoint Templates, Wedding Templates, JS Animated Templates.