TheInPaint.com – Make your photos perfect by removing unwanted elements from photos
Have you ever taken a perfect photo only to have some unwanted elements that make it not 100% perfect? I sure do, especially for photos of my holidays where there are too many tourists in the background for popular destinations. In such cases, I typically need to use advanced software such as photoshop to remove these elements. What about for folks who are not so familiar with such a complex software?
Fortunately, there is now a powerful photo restoration software called TheInPaint that helps you get rid of these unwanted elements from your photos. TheInPaint is completely non technical and can be easily used by anyone without any need for training or photoshop skills. Removing unwanted elements from photo may sounds trivial but the benefits it can realised is extensive once you think about what you can remove. Below are some very practical examples of what TheInPaint can do for your photos.
Remove tourists or unwanted people from travel photos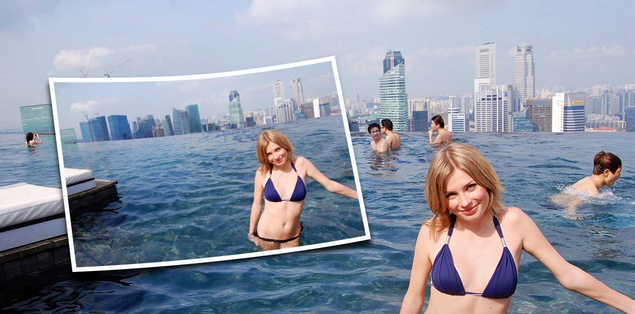 For travel junkies, this is a godsend.  I just hate it when my picture perfect travel photos are spoilt by the endless stream of tourists in the background. With TheInPaint, removing unwanted people from photo is as easy as a few clicks on your mouse.  The removal process is also rather fast as it can remove these unwanted elements within seconds of your action.
Repair old photos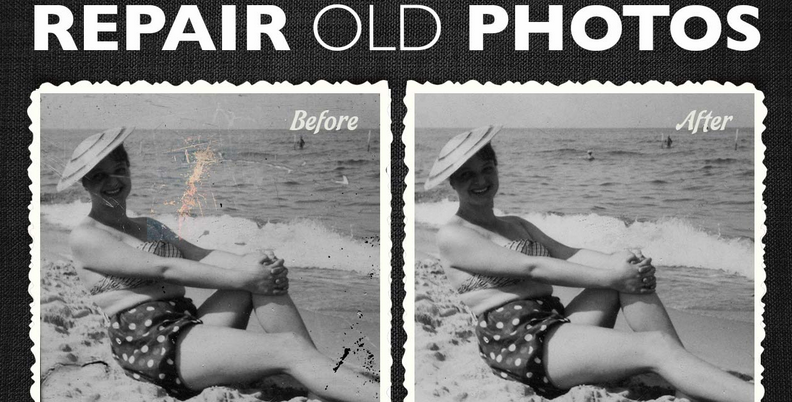 I never imagine such technology can be used to restore old photos until I bump into TheInPaint. Its photo restoration technology can help to repair unsightly scratches, spots and tears from any old photos that you might have. The result can be seen from the above image. It is great for helping your parents or even yourselves to restore favorite memories to their full glory.
Erase wrinkles and skin blemishes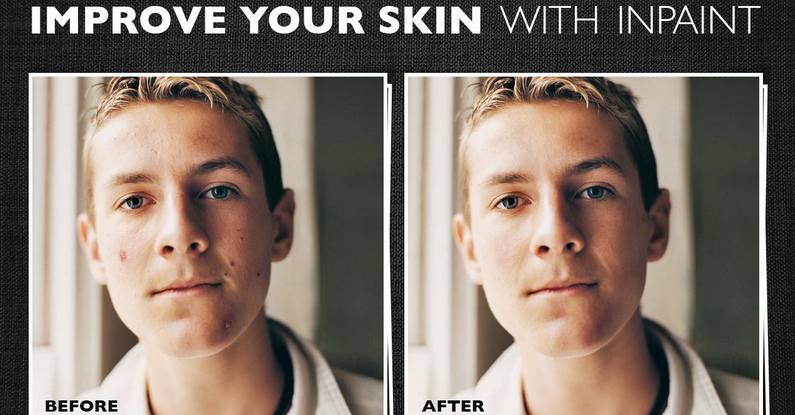 Another very practical use of TheInPaint's technology is to erase wrinkles and skin blemishes in our photos. For most of us, it is normal to have bad skin days during photo taking. Inpaint can remove these unwanted elements from your face without the use of photoshop. It is clearly great for anyone who wants to present a better image of themselves through their photos.
Super easy to use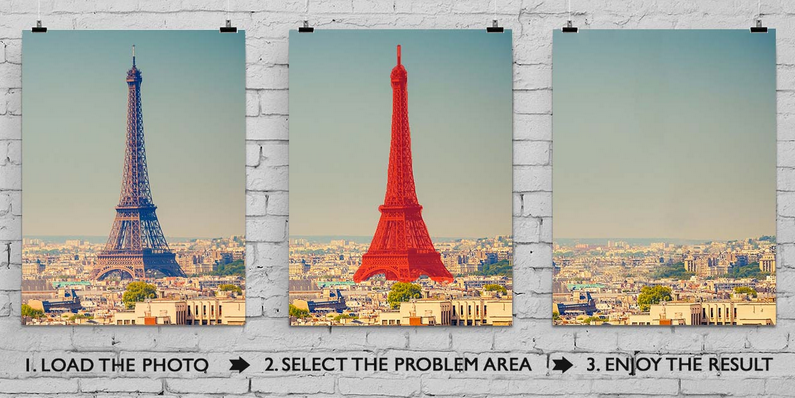 With all these technology behind TheInPaint, it still amazes me that it is so simple to use. It is literally clicking on the elements that you don't want and letting Inpaint do the rest of the heavy work. See the image above to get a sense of how easy TheInPaint really is. With these 3 simple steps, you can remove most of the unwanted elements from your photos in an instant.
Free trial available
The great thing about TheInPaint is that you can try the software for free to see if it is really that useful for you. The download link is here.  With the free trial, you will be about to try out some of the stuff that I talked about here. Warning though. It is so addictive that you will want to go back to all your old photos and make them perfect with TheInPaint!