How to create a job board using WordPress
In days long past, it used to be virtually impossible for unknowledgeable 'laymen' to create a website, since all the platforms and tools addressed web developers – almost exclusively. Anything, from a mere online résumé to sophisticated platforms like a job board, draws on a team of web developers and of graphic designers.
Speaking of creating a job board, the other day a friend asked me to help him set up such a website. At first, I imagined that this kind of platform would imply lots of hard work: you'd need a kick-ass interface, a highly intuitive control panel, a rigorously organized database, integration with various external services, and last but not least, some really tight security policies. So, I immediately pictured a budget of $10.000 minimum. Yet, just as I was about to relay this piece of news to my pal (and most likely shatter his entrepreneurial dreams), it crossed my mind to see whether it would be feasible to create a job board using WordPress and a cocktail of plugins.
Well, things couldn't get any better, because I ran into WPJobBoard – a marvelous plugin that transfigures your WordPress into a job board in a couple of seconds, and for a flimsy price.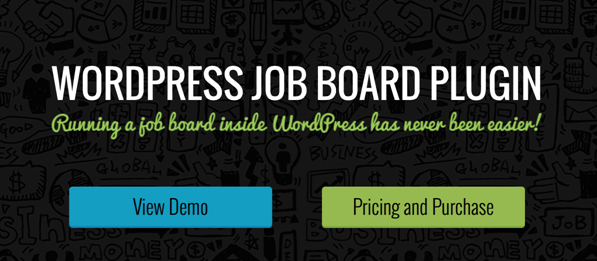 This WordPress job board script responds to all types of users, be them bloggers, recruitment agencies, entrepreneurs or web developers, and it takes a single click for it to launch a platform that is ready for action. The platform, in its standard version, would look like this: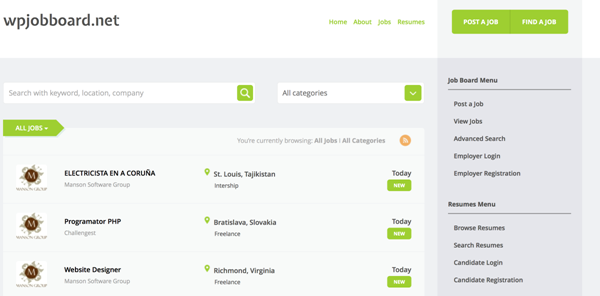 Out of all the features, I reckon that the best by far is being able to integrate any sort of WordPress theme. In fact, WPJobBoard is compatible with all free or premium WordPress themes, as well as with WP Frameworks the likes of WooFramework, Genesis, Headway, Thesis, and others.
The detail page for each job is extremely well structured and uncommonly easy to administrate. As you can gather from the image below, every single post includes location (click on the address and a map shows up), category, type of job, description and representative images.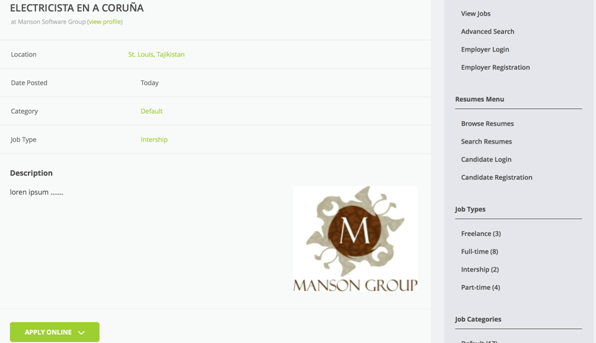 All you have to do in order to apply for an ad is to click the green button and you're set. On an alternative note, if you're looking to hire, posting a new job vacancy is a piece of cake; all you need is to file up a form like this one.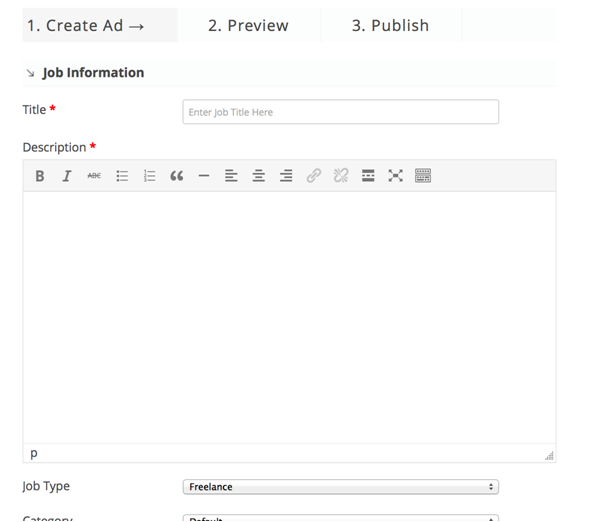 Besides, you can easily check out the public CVs in case you want to send your offer to sought-after people directly.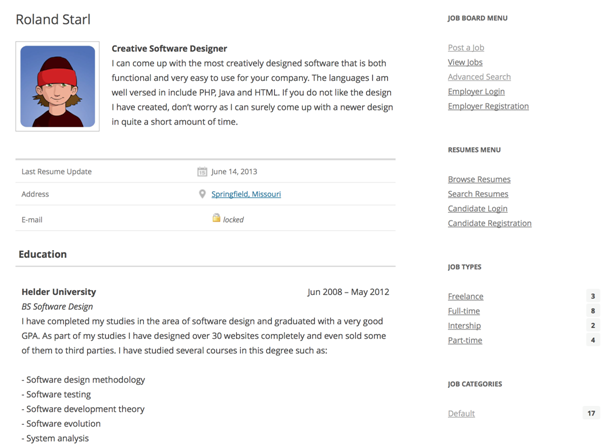 WPJobBoard is an all-around plugin, complete with:
-          a super flexible search engine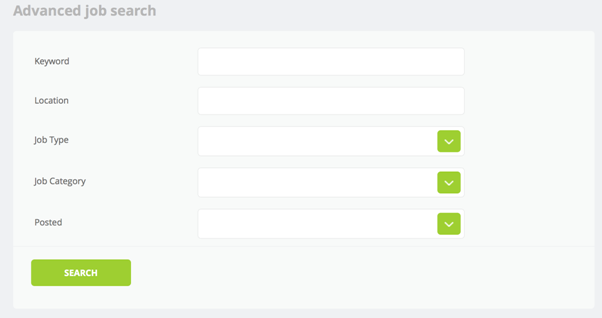 -          an elegant manner to administrate jobs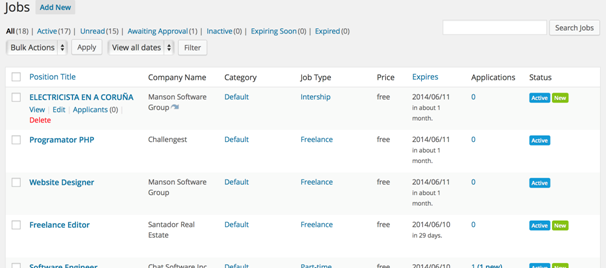 -          an interface to monitor payments

… And many, many other juicy features. So, if you're thinking of launching a job board, then why cough up thousands of dollars, when, instead, you can get one in a jiffy and with just a few bucks?