Free professional menu tools for website navigation by Likno.com
Here is a great giveaway for designers looking for free website designing tools to improve your productivity and efficiency. Smashinghub is happy to partner with Likno.com to give away 3 unlimited domains licenses of Likno Web Builders Collection that is worth USD299 each. With these tools, you will be away to create powerful javescript menus, buttons, tab controls etc using their simple WYSIWYG web design builders.
In this web builders collection, there are 8 specific tools that can make your workflow more productive. These 8 tools include:
JavaScript/CSS Menus
Modal Windows
Tooltips
Tab Controls
Accordion Controls
Trees
Buttons
Scrollers/Sliders
Advantages of Linko's web builders collection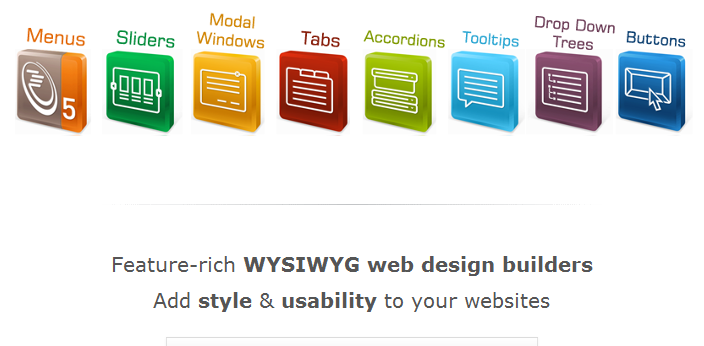 Great results with a simple interface
Likno's allwebmenus has won many praises for its simple to use interface. Using this tool , it is easier than ever to create the menu you want. Whether it is javascript, CSS menus etc, this tool is suitable for both professionals and novice designers.
Fast support
Likno has a very support system which typically gives you answers within 24 hours of submitting your query. This is important since we are bound to encounter some minor problems now and then, no matter how good a software is. Being able to receive immediate supports means you can done your job done faster and more efficiently.
Regular updates to product
A good thing about Likno is that they like to keep their products updated according to the latest web development changes. Hence, as users, we don't have to worry about our output being incompatible with the latest changes.
Likno coupon code
Besides the giveaway, Likno has also kindly provide coupon codes for those interested to buy their products.   The coupon is SMASH0913 and it will be valid until 22nd sep2013. Using this code will entitle you to 30% discount which is a nice savings off the regular price.
Prize Details
3 unlimited domains licenses of Likno Web Builders Collection, worth $299 each.
How to join the giveaway
Leave a comment saying "How Do You Want To Make Use Of These Likno Web Builder Collections?". Comment in below comments section
Retweet this competition: "Win 897$ Worth Likno Web Builder Collections. Hurry up! @likno"
Hope you guys enjoy this giveaway!