Digital photography storage tips: keep your memories organized
Photography is a passion for many people these days and also one of the best ways to keep our memories frozen in time. However, as the time progresses these memories star to swell and we lose track of what is where. With technology being so progressive, you just don't need cameras only but can capture moments through your handheld phones too. But the question here is how we store and organize all these pictures to be made accessible when we want to relive those moments with friends and family. Here are some quick tips to help you get sorted.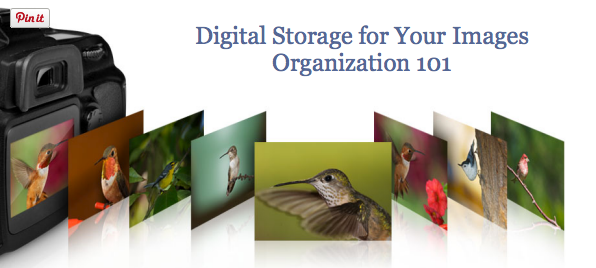 Set a proper date and time on your camera
This simple trick will ensure you to have the correct date and time when the picture was taken which is the first step to organizing. If you are importing pictures from other devices or from other people's camera, ensure that they have set the date and time correctly too.
Designate a folder to store all the photos in a single location
On your PC, have a separate folder to put all the pictures from everywhere in a single location. You can easily back up all the photos from this one place and also transfer it to other location if required. As a precautionary measure, you should always make sure that you are using a trustworthy cloud service to back up all your pictures. There are many other  free tools to manage online safety of your private data. It is always better to keep yourself informed.
Give Star ratings to define quality
The best way to begin storing and organizing photos is to delete all the ones that are junks and start giving star ratings to the ones that are high quality. This will help you in filtering out the photographs that you do not and will not use and also highlighting the ones that you would like to share. Deleting the low quality images is also a smart way to keep the space unoccupied. Star ratings are the quickest way to locate your best photographs for future use.
Get Image Management Software
With the help of facial recognition, your image management software would be able to locate and tag the people automatically that are in that photograph. This unique breakthrough is a very neat way to archive photos as per the people. This software is generally available for no cost and makes your navigation across the albums a breeze. You can add keyword tags to the albums and search easily with the help of search function. There are many other facilities that come with the image management software. Facial recognition is just one of the many features. You are also allowed to geo-tag and perform many other functions through this software.
Keep a hard copy of photos annually
This method relates to the old school way of looking at albums. At the end of each year, all you need to do is pull up photographs on the basis of their star rating and print them to form an album. Your technology might fail you at some point but the hard copy will always be handy when you want to go down the memory lane!