Create your empire today: Why it's time to sell your goods online
Becoming an established product designer can be a tedious and frustrating experience. It can take years of hard work and a considerable amount of money to see your goods displayed in shop windows. However, selling merchandise in a physical store is not the only way to build an internationally recognized brand. Thanks to the internet, you can now launch your business without risking your life savings in the process.
Selling goods and services online has never been easier thanks to websites like Shopify and FoxyCart. These sites simplify the complex process of web design and make it accessible to even the most technophobic grandmother. Shopify provides users with everything they need to know about building a web page, advertising on social media platforms like Facebook and Twitter, and attracting internet traffic using SEO-formatting. Shopify website design is a great place to begin your new career as an electronic entrepreneur.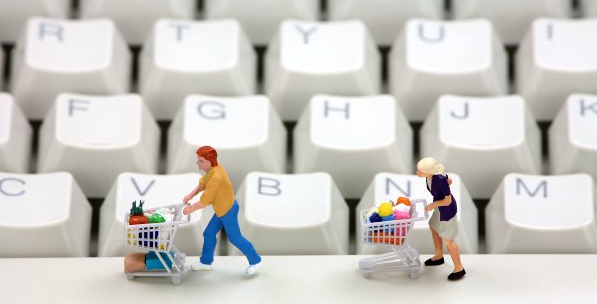 Once you've built a website that suits both your brand and your demographic, it's time to gather a loyal fan base to act as your voluntary marketing team. The most successful online businesses know how to attract consumers using cheap and easy marketing techniques. Linking a blog to your website is a great way to connect with customers in an informal, publicized way. Managing an Instagram or Pinterest account can also be beneficial, as online consumers are often drawn to enticing images. According to the online marketing group Convince & Convert, 90% of information transmitted to the brain is visual, so posting crave-inducing images to a blog or Instagram feed is an essential business tactic.
Once you have the internet's attention, expand your business by solidifying a community around your brand. As last year's opening day drew closer, the Indy 500 marketing team decided to get fans involved. Using Instagram, the Indy team announced a photo competition, with the winner enjoying a VIP experience at the races. To enter the competition, fans simply had to post images capturing their Indy-love to Instagram with the hash-tag #Indy500orBust. Not only did this campaign generate a lot of attention for the races, but it also made fans feel more involved, and thus, strengthened their love for Indy. Furthermore, excluding the cost of the winner's VIP experience, the campaign was absolutely free! Making your followers feel like part of a community can be an excellent marketing strategy.
Hundreds of businesses have found success online, and some are now worth millions. When retired grandmother Jacquie Lawson started an electronic greeting card company  in 2002, she never expected it to change her life. Now, JacquieLawson.com generates more than $3.6 million a year in subscription fees from over 500,000 members. If Jacquie ever decides to retire (again) she can expect to make around $23 million by selling her domain. Jacquie proves that anyone can make it big online, regardless of age, gender, or background. With a little help from websites like Shopify, some basic knowledge of online marketing, and an active fan base, you could follow Jacquie and become a successful online businessperson. Taking your goods to the electronic market has never been easier, so what's holding you back?