Cloudinary – Image Management in the Cloud – Giveaway
Today, we are giving another amazing 3 Cloudinary 3 months basic plan for our readers. We are thankful to Cloudinary Team for giving a giveaway for our valuable readers.
Cloudinary is a cloud-based service that answers a website or mobile application's entire image management needs – uploads, storage, manipulations, optimizations and delivery. With Cloudinary you can easily upload images to the cloud, automatically perform smart image resizing, cropping (including face detection based cropping), merging, overlay, watermark, apply effects, rotations, format conversions, without installing any complex software. All your images are then seamlessly delivered through a fast CDN, optimized and using industry best practices. Cloudinary offers comprehensive APIs and administration capabilities and is easy to integrate with new and existing web and mobile applications.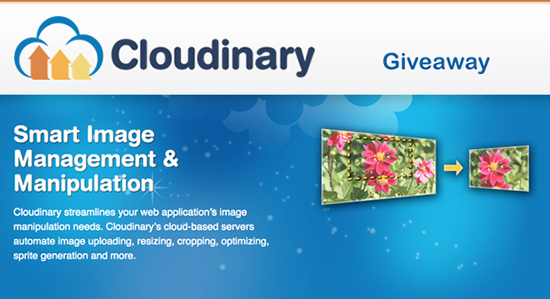 Features and Benefits of Cloudinary
Streamline Your Image Management Pipeline.
Vast array of image manipulation capabilities.
Virtually limitless scale.
Fast image delivery.
Improves user experience & website performance.
Reduce development costs & times.
Useful from early stage startups to large enterprise applications.
Easy to integrate with any web development framework.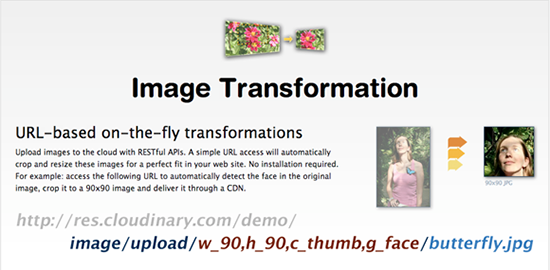 The Prize
The prize is one of three Cloudinary three months Basic Plan registration (10 GB Storage, 1 Million Images and 40 GB Monthly Bandwidth), worth $120 each

Rules For Enter Contest
1) Comment on the post for purpose of usage Cloudinary Image Management Cloud
2) Tweet or Facebook Like of this Giveway
3) Starting date of Giveaway 21th january 2013 to 27th january 2013. Winners will be mentioned on same article page on 28th January 2013.
Winners of Giveaway
Kevin S
Uzair Ahmad Ch
Rahul