Business choice: logo with cats or birds?
Do you know that the most popular logo color is blue? Or fact that business prefers logos with fish images more than logo with cats? DesignContest team has conducted a small survey to reveal several logo features that affect client's choice most of all. 500 winning logos were picked out on design crowdsourcing sites and grouped them according to several attributes.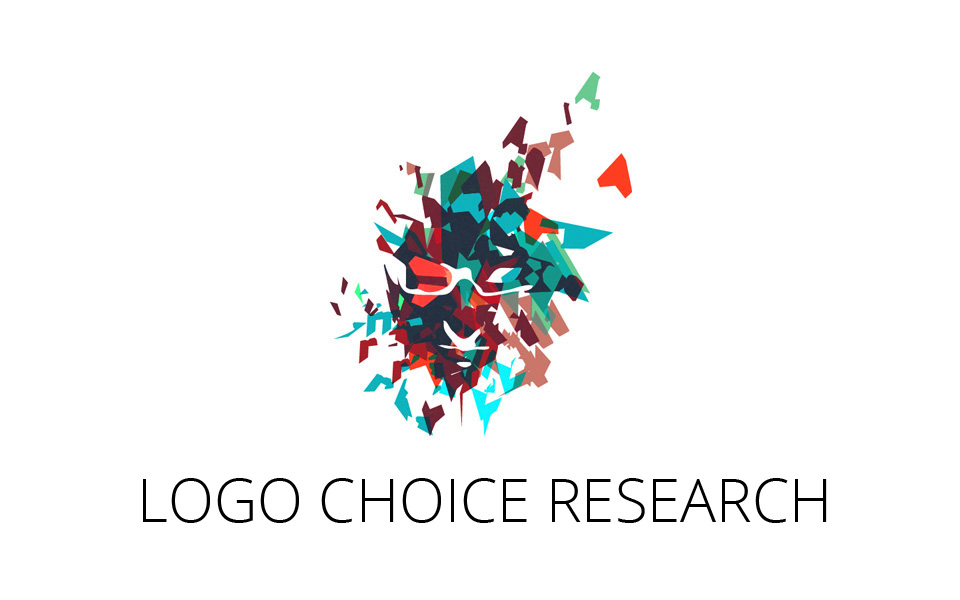 82% of all logos contain both, text and symbol, 17% have only text and only 1% of logos have just symbol. Different polls revealed that people usually trust text'n'symbol logos more. Psychologically they start to associate symbol with certain company. As for the text, so many people are trying to get first information about company activity from company name or slogan that are usually incorporated in logos. That is why from informational point of view both, text and symbol have equal value for client and his future customer.
During recent years, there was a real struggle between designers and clients concerning the simplicity of logos provided. In era of flat design, ghost buttons and lite websites simple logos became a common understandable and obvious trend. Nevertheless, only 7% of logos can be considered as really simple.
 However, the number of complicated logos with too many details, fonts and heavy elements is not very high and amounts to only 9%. 3D logos take only 1%. Obviously, that huge number of articles and designers blog posts concerning the idea of logo simplicity finally influenced clients' minds to some extent. Many designers realize that teaching clients is also very important as well as providing designs matching trends and aesthetic taste.
 Finally, the number of smart enough and creative logos with double meaning, hidden meaning or negative space is growing. It seems that clients joined this game named "Smart and contemporary design".
It was interesting to find out that many logos are containing animals, people and nature elements  such as landscapes, leaves, branches, trees and mountains. Of course, in most of cases it is directly connected with company business activity (different services for people, animal care, natural nutrition, etc). But some number of logos have such images of nature or live creatures only to affect customer's minds positively.
Animals used in logos: fish, bird, dog, bug, cat, deer, frog, spider, goat, elk and bear. If  company activity is not linked with certain animal directly, clients usually pick some animals to assign some qualities to their business. As it turned out birds are associated with freedom; dogs show us reliability and dedication; cats are cute, attractive and graceful.
You can meet a lot of articles on color perception psychology. All of them will tell you that the most trustworthy colors are blue and green. As we can declare from our survey results it is true. Blue, red and green turned out to the most used in logos. Blue color appears in 36% of all logos, mostly in monochrome and 2-colored ones. It is usually used for services providers, investment and capital management companies and  pharmaceutical companies. Green turned out to be the color of chemical and healthcare companies, herbal products, consulting and building construction. Red color appeared in logos of event management, sport companies and start-up projects (aggressive or active meaning).
The same could be said about the preferable shape of logos. In logos having certain shape or incorporating some elements of certain shape we revealed many circles (63%). Popularity of circle may be explained by absence of acute angles and directly association with non-aggression, stability and constancy. That is the most pleasant figure for human eye from psychological point of view.
Important to know
We revealed rather notably amount of logos containing overused or generic elements such as 2-colored circles, roofs and cubic buildings, spheres and rainbow circle formed by stylized humans. All these elements are completely eye-friendly but have no semantic value as marketing tools that make the company stick out from the crowd.
How do clients usually get their logos
A lot of requests and key search words people use in the USA, Europe and Commonwealth of Independent States reveal some differences in the ways people get their logo designs. According to our poll results, the most popular ways to get logo designed in the USA are different design agencies, crowdsourcing sites and freelancers. People in CIS countries choose mostly freelancers and friends with designer skills. European clients trust design agencies more often. Demand on crowdsourcing platforms is not very high yet and getting logo through the contest is just starting to gain popularity.
Simplicity paves the way to success
As a conclusion we would like to remind you once again what logo features you should better avoid. Forget about common and overused elements, lots of fonts, heavy and amateur logos. They will not make your customer stay on your website.
Instead of that you can concentrate on simplifying your design. Just look on flat logos and you will see that brilliant one is not about peacock feather and fireworks. Don't be impatient and pay attention to designers' advices. Track design trends and stay up-to-date.