Avactis hosting giveaway – 10 free ecommerce hosting accounts
We are happy to announce another great hosting giveaway on Smashinghub.com. Our partner in this giveaway is Avactis hosting, which provides easy-to-use, customizable Hosting Solution with good features. The prize up for grabs is 10 ecommerce hosting accounts.
We partner with Avactis hosting as it provides extremely professional services and offers many amazing futures with affordable and price relative to others. I know there are several websites which has employ this company services for years and they are extremely satisfied from the services provided.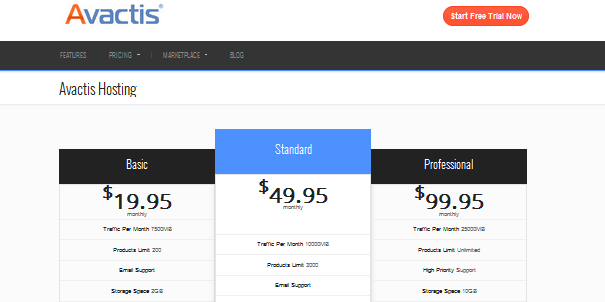 Good customer support
The customer support members are experts as I test them by myself and in addition they managed the problem very well and with no time. I have used their service for a client's e-commerce website for a year now. I have to say that I'm very happy with them as I didn't see any problems till now and I'm managing my website smoothly. Avactis team members help me on a regular basis to fix any difficulty or to answer any question related to my business.
Flexible pricing
With regards to pricing, I'm sure that Avactis hosting price is very good comparing with other providers as they don't supply you with the same price package. In fact, it offer different pricing packages for small, medium, big and even huge business so you will find a suitable package for your business with a fantastic price comparing to other providers.
Reliable service
As I'm using their services for a while now, I need to say that Avactis hosting is very reliable . I'm using the professional membership plan as it is the most effective plan which suits my business and they provided me with the latest security techniques available for protecting my transactions from any attack.
Easy to use management tools
They offer an easy management interface to manage your website content with one button click; the interface controls every detail in your website from A to Z so you will be able to manage everything your own
Easy installation of scripts for my website without suspending any of my business processes
Email server to draw a professional image for my business
Built-in CSS editor to customize website easily. There is also available templates that they offer. In fact, you can even contact the customer support and ask them to develop specific custom futures and modules in order to apply them to your e-commerce website.
Prize Details
Win 10 FREE e-commerce Standard Hosting Accounts with 3 months validity. Hurry up!
How to join the giveaway