A Great cloud solution for your business
If you needed a quality cloud hosting then you should definitely learn more about Cloudiro,  that lies is a great team of developers who knows exactly what your business needs. Harnessing over 10 years of experience in cloud software development, the team members are very passionate when it comes to technology and work to provide quality and affordable solutions for users. You will see that, apart from affordable prices, Cloudiro also provides a great package of benefits that will take your business to the next level.
Updating your information and managing your resources is so easy with Cloudiro and helps to  save much of your time. An easy to use and interactive control panel is the answer. You don't have to worry about how difficult it might be for you to create, upgrade or downgrade your Cloud Virtual Machine, for it would certainly be a breeze.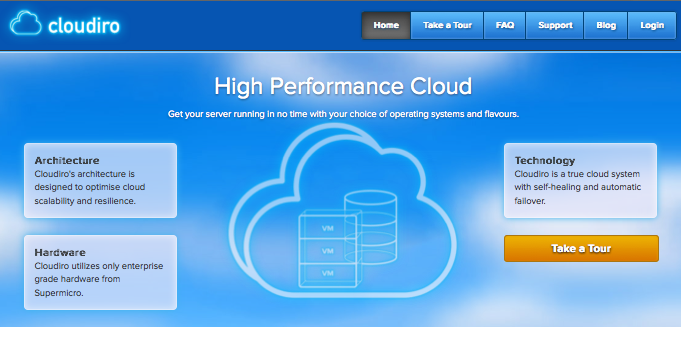 High traffic demands could represent a serious problem for your users if it is not see to promptly. Here is where Cloudiro provides you instant scalability to provide extra resources, in the event whereby there is a traffic spike. All you need to do is to upgrade your plan and you will have the extra resources to cope with the high traffic demands.
In addition, Cloudiro has taken appropriate measures, such as providing an automatic failover process that will move your Cloud to an available hypervisor, if the previous one becomes inactive. There is no need to worry about running out of memory. Cloudiro is equipped with a backup system, SAN storage, rock solid hardware, multicore Xeon processor and fail over hypervisors. This helps to take control over your Cloud without losing valuable information. In
essence, the complex yet necessary elements are in the safe hands of Cloudiro.
Cloudiro has data ceners in three different locations (US, Europe and Asia Pacific), all with great bandwidth connectivity.
Cloudiro makes it affordable for small players to enter the online market. Start with $30 per month for US region and $40 per month for Asia Pacific region.
For Enterprises, Cloudiro offers virtual machines with a greater processing power, starting from 12 CPU cores, which assures performance in demanding intensive applications. Basic plans start from $40 for US region and $50 for Asia Pacific region. Prices are kept low and you will only need to upgrade your plans as you need more resources such as CPU, RAM and Storage.
Currently, there is a promotion offer being held.  You can save 15% by using this coupon code CLOUD15SMASHING which works for all VM product EXCEPT the Starter Node.
What's more, for first-time customers, you are entitled to a 50% discount for the first month of purchase. And if you are not satisfied, you may also file a support ticket to receive a full refund within seven days of your purchase.