Depositphotos – A Better Redesigned and Improved Performance
When you want to buy a image from a stock photo website the thought that stops you from buying it is that of paying hundreds of dollars for a package deal to obtain one single image. At that moment you wish there was a website that gives you the option to buy a single image or gives you a 7 day free trial period where you could test the stock photos? The good news is there is a such website named Depositphotos.
So now you can stop wishing and start buying with Depositphotos as it tries to cater all your photo buying needs! It is a great stock photo website with a huge collection of stock ranging from high quality Royalty-Free Stock Photos, Illustrations and Vector art.
Now let's look at some of its features that make it stand out from the rest:
Great Layout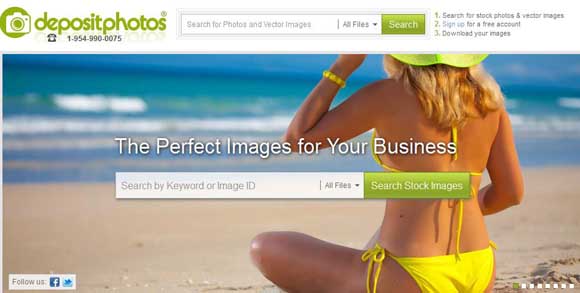 The design of this website is quite modern and attractive. Using it and navigating through it is really easy and simple. The new layout is designed to fit the dimensions of any browsing device. Best fit starts from 1024×768, and higher resolutions are unlimited.
Advanced, Efficient But Handy Search
The process of searching for the image you want has been made easier than ever as its search functionality has been extended. Every single word from an photo title is used to determine the photo ranking in the search results. If you are looking for a specific thing then filtering out all the other unwanted photos is also possible as, the search bar boasts a handy filter on the type of photo being searched. You are also provided with an option to search via category or photographers name. You can also search by: image type, image orientation, image size, amount of search results, search by color, safe search or extended licenses. Amazing, right?
7-Day Free Trial Subscription; 5 Images a Day Free
Trying before buying is very important, but most of the stock photo websites don't let you do that? But you can do that on Depositphotos as it offers you a 7-day free trial subscription with 5 free stock photos a day for 7 days. In this way you will be able to test the photos and see if they work for you. The best part is that this deal is absolutely FREE.
Vector Collection Of 348,293 Vectors and Still Counting.
Want some sort of vector illustration? Then search for it in Depositphotos' huge vector collection of 348,293 Vectors and they are still being updated! They boast some really good vectors for your use.
Quick and Simple Purchansing Process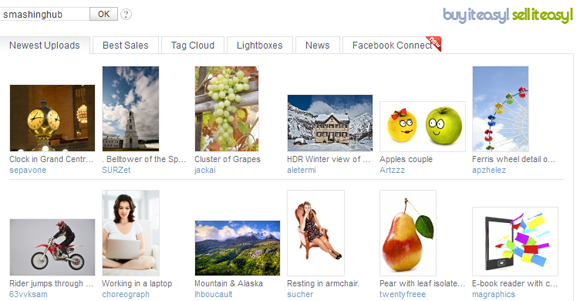 Not only finding an image is easy, but buying them is even easier. Only a single click is required to buy a photo. Every photo size has its own file type description and a separate download button. So in short, this website has made buying a breeze! New DepositPhotos launched 4 more languages (Italian, Portugal, Polish, Netherlands)
Affiliate Program for Website Owners
If you have a website and want some extra money, then Depositphotos has an affiliate program for you. They give you two options, one is obviously to put their banner on your site, but they are also open for any other suggestions and partnership offers as well. A great way to make some extra money.
Conclusion
Only a few features of Depositphotos have been mentioned and it is advised that you check out their website and potentially signing-up with them for an account as well. You will surely be impressed by their great picture quality and their collection of more than 4 million stock photos and illustrations. Definitely a must try stock photo website!