5 Cryptocurrency friendly countries where you can easily trade in Bitcoin
With the Growth of Bitcoin, many countries now are working on regulating Bitcoin trades and allowing a lot of Bitcoin startups. Each Bitcoin-friendly country is applying its own regulations to allow cryptocurrencies trades. However, they all aim to improve cryptocurrency trades.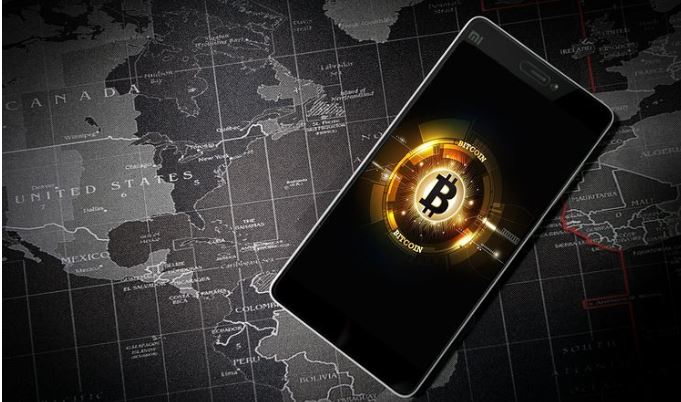 Here are five countries that have Bitcoin-friendly environment.
United States
The highest number of Bitcoin users are located in the US. Since 2013 the United States has been growing in the cryptocurrency industry, especially Bitcoins, and holds the highest number of Bitcoin ATMs in the world. Not only that, but also the US has a lot of cryptocurrency related startups and supports Bitcoin and other cryptocurrencies trades. Although each state has its own regulations when it comes to cryptocurrency and some states may be entirely different than the others. But a lot of countries look to the US guidance to cryptocurrency's regulations and legal status, checking which cryptocurrency approach works best.
Canada
In Canada, especially in Toronto and Vancouver, there are a lot of Bitcoin ATMs and startups. Not all cities in Canada support Bitcoins and cryptocurrencies. However, Toronto and Vancouver are considered the "Bitcoin hubs" and support cryptocurrency trades. In Canada, the Bitcoin trades are regulated by the anti-money laundering and counter-terrorist financing laws. Since 2013 the bitcoin trades have been growing higher in Canada, and in 2016, Toronto held the largest blockchain conference. Canada is now working on supporting bitcoin trades, startups, and ATMs all over the country.
Indonesia
Bitcoins are very common in Indonesia as it has penetrated the market there. Although there are no clear regulations when it comes to using cryptocurrencies, there is more than 250,000 members who are trading Bitcoins in Indonesia. The government is still considering the regulations of cryptocurrency and waiting for its impact on other countries. There are many ways to trade Bitcoins. You can try out Luno which is the easiest way to purchase, trade, and exchange Bitcoins and Ethereum in Indonesia.
Australia
Australia used to impose double taxation on Bitcoin trades which made bitcoin startups leave the country. However, Australia has now removed the double taxation and started to be more bitcoin-friendly than before. Although Australia is legalizing Bitcoin trades, the government hasn't added final regulations towards bitcoins and other cryptocurrencies. Now many people can trade cryptocurrencies but under specific laws and regulations. However, the country is working on improving Bitcoin trades and working on the cryptocurrency regulations. The volume of Bitcoin exchanges is rising rapidly in Australia since 2016.
Netherlands
In the Netherlands, you can trade bitcoins and other cryptocurrencies, and you can also purchase a lot of things with bitcoin easily. With Bitcoins, you can get gas, dental services, and a lot of items that you use on a daily basis. The Netherlands has a bitcoin-friendly environment that you can exchange and trade bitcoins in. Although cryptocurrencies are not regulated in the Netherlands which made bitcoin startups leave the country many individuals can trade, exchange and purchase bitcoins easily and it also held many bitcoin conferences throughout the past years. The Netherlands is now working on regulating cryptocurrencies to make the country friendlier to bitcoin startups and ATMs.
Since 2013 many countries are legalizing bitcoin trades and making it easier to trade, exchange or purchase what you want. With specific regulations to all cryptocurrencies trades, countries are now supporting bitcoin startups and are allowing people to trade freely and trying to improve it day by day.