15 creative ways to get links after penguin for better SEO marketing
Google says that high rankings are basically based on three factors:
Have a great website.
Visitors will appear – It's like magic!
If only it were just that easy! Unfortunately, it isn't and SEO is still a necessary part of website maintenance. And one part of SEO is still link building. It is not as important as most SEO experts would like to believe but a healthy website should have some links.
Unfortunately, the Penguin updates have really hurt websites that used manipulative methods to get inbound links. Obviously, Google wants to return the best results to searchers, but it can become confusing to businesses who might not understand what is acceptable linking practices. Inbound links are still very important, even crucial. But what are legitimate ways to get inbound links? Here are 15 ideas to get you started: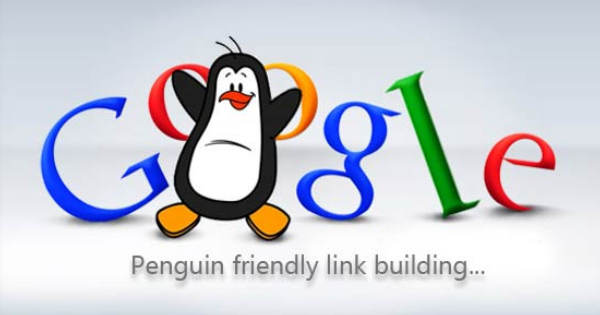 1. Communities
Look for groups that share a common interest related to your content. Actively try to engage them and give them authoritative content that they can link to.
2. Quotes
Provide pertinent quotes for industry leaders and influencers in your niche. Let others share the results of your diligent search for key statements.
3. Public Relations Efforts
Articles, news stories or videos are all ways to relate to customers. Make these available on your site and encourage others to share them.
4. Controversy
Without being offensive, take a stand on an issue. Those who agree will quote you, those who disagree will also quote you – in order to refute your argument.
5. Annual Reports
Make statements from CEO's or other key people available, especially if they identify trends or provide critical outlooks. People love to share what they perceive as inside information.
6. Brand Announcements
Again, people like to appear to be in the know. If your brand or company is planning a big event or something new, let your reader's link to it and share it. Some Google news might even pick them and give you links that send you traffic as well.
7. Hosted Events
Invite readers to some special event, like a webinar or round table. Allow them to invite others and make the information linkable and shareable. Also, some web sites allow you to host virtual events that will give you a link as well.
8. Calculators or Tools
If you can provide a common or useful tool to your visitors that quickly or easily answers a question or makes a conversion, they will want to bookmark it and share it with others.
9. Video
If you can provide embeddable video to your visitors, you can allow them to share an interesting or funny scene with others. Video is very popular now, and people are eagerly looking for sources to include or link to.
10. Host Content
If you have the ability to draw in guest writers or get an article from a recognized expert, you will expand the authority of your site and entice others to link to these guest authorities.
11. Ripple Effect
Engage socially, and your comments and blog posts may draw more comments, links and shares. Remember that web is a two way channel. The more you give, the more you will receive.
12. Paid Content
Hosting news items or other topical content may draw visitors and comments. By engaging visitors and allow them to express themselves, you can eventually lead to comments and links to your proprietary content.
13. Engage Experts
Look for the influencers in your niche and engage them. Most people like to be interviewed, identified as experts or recognized in these ways. Build respectful relationships with them and ask them to share your content, thoughts and ideas.
14. Invite Google Authors
Google authorship has the potential to be a huge factor determining site authority. Partnering with them can be a win-win, as they increase their exposure and their respect can rub off on your site.
15. Find Partners
If you have someone who is in a related field that you often work with, link to them and ask them to do the same. Make sure that you link to their domain or brand, so you don't appear to be gamming the system. If you have a genuine relationship, make the most advantage of it possible.
While these are all strategies that you can use, they focus on natural links. None of them is particularly manipulative or abusive, they are legitimate ways to connect your content to relevant content elsewhere on the web.